Our Digital Marketing Services
Our web development services cover a wide range of
industries which includes (but not limited to)
Take advantage of our innovative digital marketing and revenue acquisition technologies while not engrossing the prices of minimum spends. Our agency has more than 8 years of experience in planning, executing, and delivering digital marketing services (SEO, SEM, and SMM techniques) on various digital mediums including major social media platforms like Google, Facebook, Instagram, Twitter, LinkedIn & Snapchat. We are Service-oriented and a Digital Success, the complete Digital Marketing Firm in Lahore, Pakistan.
Our Expertise
We Design, Develop, and Drive services for your business and/or organization. We are expert in multi-platform marketing, product branding, social media campaigns, online sales, and media production. We apply our expertise in multi-faceted ways to a company's environment and culture. Suave Solutions specializes in producing media and in writing content that connects with the customers to get them to engage, act, and purchase. We excel in creating content that reaches and engages consumers on the internet, and all social media platforms.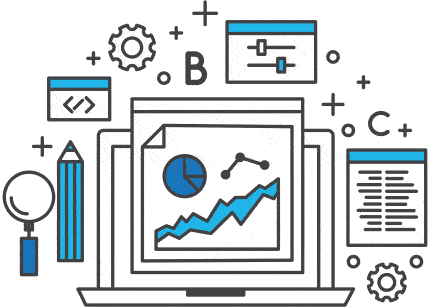 What we can offer!
Design personalized content calendar for your social media accounts.
Research for content relevant to your niche, create graphics that will help increase your viewers'/followers' engagement.
Assist in launching and boosting marketing campaigns to help you generate more leads and thus, sales.
Drop us a message here and let's design a personalized digital marketing plan for you.
Company Stats
Campaigns

SEO Campaigns

Social Media Campaigns

Years Combined Experience
Our Digital Marketing Packages
We are offering flexible and affordable Digital Marketing services to meet the requirement needs of our valued clients. We offer affordable Social Media Marketing and SEO Services with a result oriented approach.
Basic
(39,000 PKR)
Ideal for startups and small businesses
Pro
(79,000 PKR)
On-Page Optimization
Off-Page Optimization
Reports (Monthly, Weekly)
Ultimate
(125,000 PKR)
On-Page Optimization
Off-Page Optimization
Reports (Monthly, Weekly)